Discontinuous research on Captain Beefheart and the Magic Band since June 1994.
Albums - Lyrics - Messylaneous - People - Vendors - About HPR - FAQ - Links
---
The Spotlight Kid
What follows here is chunks of artwork found in the Spotlight Kid album. I scanned them from the Spotlight Kid/Clear Spot double CD.
The name labels for some pictures I put in myself, since they were unreadable from the scan.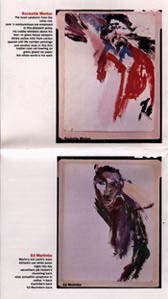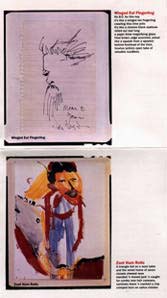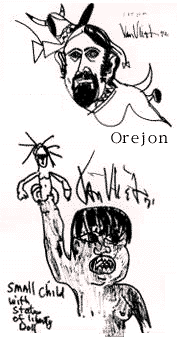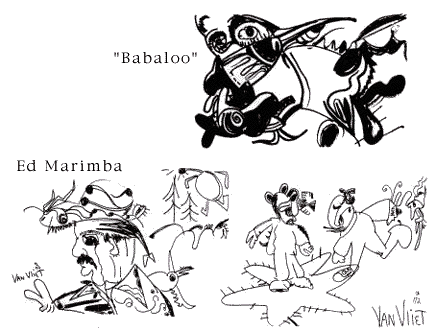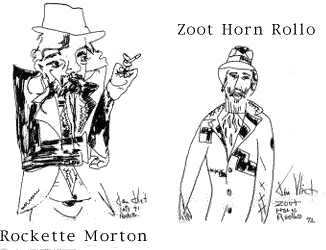 The Spotlight Kid/Lick My Decals Off Baby Double
1977 UK Re-issue of TSK/LMDOB on Reprise K84006