Discontinuous research on Captain Beefheart and the Magic Band since June 1994.
Albums - Lyrics - Messylaneous - People - Vendors - About HPR - FAQ - Links
---
The Legendary A&M Sessions
1984 UK Original on A&M AMY 226
1984 US Legendary A&Msessions 12" EP on A&MSP 12510 - finally A&M's Jeff Gold issued the 5 A&Mtracks on a 12" EP - LOANED FOR PROMOTION ONLY - Not for Sale - Ownership and All Rights Reserved< IN LOGO STAMPED IN GOLD ON BACK COVER - NORMAL RECORD - CLEAR PLASTIC INNER
1986 UK Re-issue on Edsel Blimp 902
1986 UK CD Edsel Records, BLIMPCD902. This comes with a small insert and a little postcard so that you can send away for more Demon CDs (Demon Records is I suppose a parent company to Edsel - ?) which I think is the label John French's "Waiting On The Flame" album came out on. The text of the insert is from Jeff Gold, July 1984, and simply gives a bit of history about the album and the Magic Band. This is where I have my scanned pictures from.
1992 Japanese The Legendary A&MSessions CD on BLIMPCD902. CD and case are the ``Manuf'd in France'' standard issue but has OBI inside clingfilm wrap with packed info in Japanese, Price (2,039/2,100 Yen) and what appears to be short potted history on back. Says MSI/TOKYO. Lyric sheet inside (but SS).

Cassette Tapes

1993(?) Canadian The Legendary A&Msessions cassette on A&MCS 12510 - 5 tracks on both sides of a CHROMIUM DIOXIDE cassette with Manufactured and Distributed by A&MRecords of Canada Ltd. Gerry was told this is one of a batch of 500 run up in '93 but it has no date just ©1984.
The back of the UK CD: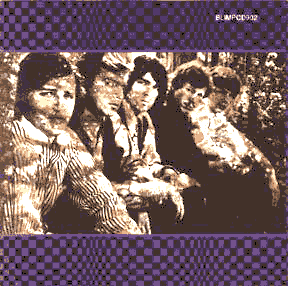 Alan Saul's scan, I think of a vinyl version.